I began my career within IT Support, always eager to help someone solve a problem.  Eventually, after many years of college, I found myself working in the area of Information Security, finally ending up as a Privacy Compliance Director and Data Protection Officer (DPO) at a very large metropolitan research university.  It was here that I learned part of my job involved compliance with the Health

Insurance Portability and Accountability Act (HIPAA), however that was an area in which I had almost no experience or exposure. Somehow, despite many security-related roles, HIPAA was one regulation that I never needed to know much about.  Hence, I focused my efforts on compliance with GLBA, GDPR, PCI…amidst others.  In my new role, however, I was tasked with quickly finding a way to amass knowledge and expertise with requirements related to HIPAA and to achieve certification within this same area.  I could sense there was urgency, on the part of my employer, for me to acquire certification and assist with projects involving HIPAA which had me a bit nervous, given I was only a few days into this new position.
After feverishly researching and comparing several offerings for HIPAA training and certification, I requested a course from Supremus Group and fortunately received the materials very quickly.  Eager to begin this endeavor, I started reading the large study manual, then watching the online videos associated with each chapter.  By studying in this way, I reinforced what I read and learned, which proved

very beneficial.  The course was well structured, with a nice mix of terminology and applied concepts, plus rules and examples.
Way before my studying and certifying were completed, I was tasked with reviewing several HIPAA-related business associate agreements (BAAs), plus some compliance items to address.  The materials from Supremus Group were so thorough, I was able to put to use what I'd already studied and hence provided meaningful feedback on the business associate agreements (BAAs) and helped close out a few of our audit items related to compliance with HIPAA.  I quickly learned all about HIPAA Standards, the Privacy Rule, the Security Rule, Code Sets, Protected Health Information (PHI) and its relation to Individually Identifiable Health Information (IIHI), Administrative Safeguards, and so much more.  I found myself having conversations with our General Counsel and others regarding HIPAA compliance, whereas before I started studying, I was only listening and not contributing to the conversation.
My studying began in August 2020 and several months thereafter, I felt just about ready to take the exam.  While Supremus Group allotted me much more time, I knew my employer wanted me far more involved with our compliance efforts involving HIPAA.  I used Supremus Group's Complete Concise HIPAA Reference (2020 Edition) to pull together all that I had learned over several months and doing so gave me the confidence I needed to actually navigate to the exam module, where I indeed earned my Certified HIPAA Privacy & Security Expert (CHPSE) certification in mid-October 2021.
Bursting with excitement, I told my family that I was now a Certified HIPAA Privacy and Security Expert (CHPSE) and they expressed pride in my commitment to studying and earning the certification.  Shortly thereafter, I informed my boss, who was thrilled to learn that I'd acquired certification quickly and had learned so much during my time spent studying.  To this day, I use the materials as a reference in my work and am assisting my peers in an area where, only a few months prior, I was simply not well versed.  In addition, I'm now encouraging my peers to look at all of Supremus Group's certification offerings as they are very affordable and achievable.  It's as if they're writing their materials for working adults with busy schedules as they accommodate any pace and can be reviewed over and over, as needed, to solidify concepts, terminology, etc.  I'm really glad I chose Supremus Group as doing so has helped me quite a bit in my new role, which is keeping my boss and peers very happy.  They now rely on me to provide guidance, support, and share expertise around HIPAA compliance.  What began and appeared to be a tough climb for me turned out to be far less intimidating after choosing the right training course for HIPAA certification.  While there are others on the market, I can only endorse Supremus Group as a top-notch training organization with well-written materials, including thorough content and scenarios that make sense and are easy to retain.  Plus, recertification is easy and performed on an annual basis.  The costs for both the initial course and annual recertification are more than reasonable, especially when compared to others on the market.  My employer and I are truly pleased with Supremus Group's training course and certification products.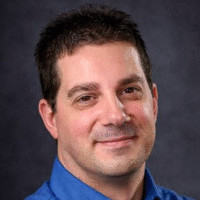 Dan LoPresto, CIPM, CIPT, CFE, SANS GCIH, CISSP, CHPSE